Duke Science and Technology initiative leaps forward with $23.75 million gift
Duke Trustee Ned Gilhuly '82 and wife Karen make gift to support Duke's signature effort to elevate excellence in the sciences.
As a seasoned investor, Duke trustee Ned Gilhuly '82 knows the importance of due diligence.
So, when he and his wife Karen decided they wanted to make a significant financial contribution to Duke, he wanted to ensure it would be one that would help the university make a leap forward. The Gilhuly family's interest in elevating Duke's mission was well established; Ned and three of their four children are Duke alumni. Yet, exactly how their next gift could be leveraged to best benefit Duke required some expert advice.
A conversation with R. Sanders "Sandy" Williams, M.D., vice president for research and innovation at Duke, yielded exactly the kind of advice Ned was seeking.
Gilhuly and his family have donated $23.75 million to support Duke's Science and Technology initiative (DST). DST is Duke's signature effort to elevate excellence in the sciences and represents a historic faculty hiring and fundraising effort designed to support, attract and retain top faculty in the sciences at Duke. Embedded within DST is a complementary focus on enhancing Duke's prowess and reputation for excellence in Research Translation and Commercialization (RTC).
Name: Ned Gilhuly '82
Lives: Woodside, Calif.
Works:
Founding partner of Sageview Capital, LP, an investment firm that provides growth capital to small and mid-sized technology companies.
Studied at Duke: Economics and History
Best Gift Given to Me:
"A great education given to me by my parents who instilled in me the importance of that."
Why I Gave to DST:
"My wife Karen and I got excited by the prospect of creating a venture fund focused on the Duke community as well as supporting basic science and especially Chris Monroe's work."
Duke Blue Moment:
"Sitting in Wallace Wade Stadium at our youngest daughter Kate's graduation, our fourth in the family, reflecting on our family's connection to this amazing rising star of a university for the past 40 years!"
Gilhuly's gift will benefit DST and RTC in multiple ways.  It will provide new support for outstanding science faculty and establish a new internal translational fund designed to support early-stage research projects by getting them ready for commercialization.  The gift will also provide operational support for the Office of Research and Innovation as it leads a university-wide effort to enhance partnerships with other research institutions as well as private companies.
"The first mission of the university is to educate students," Williams says. "Then scholarship and research. I think the third mission is to take what we learn and make it useful in society. We want to be purposeful in solving real-world problems."
Gilhuly notes that we are in a time of abundant discovery and innovation. "There is a great opportunity for Duke to be investing in that…My hope is that our gift will be a part of a much bigger university-wide effort."
Support for innovative faculty scientists is a key component of Gilhuly's gift. "We endowed a Presidential Chair and set up a side-by-side fund to support the research of the holder of that chair, to be awarded to an outstanding academician in the sciences who also demonstrates entrepreneurial passion and success," he says.
The first holder of the Gilhuly Family Distinguished Presidential Chair is Chris Monroe, a world-class physicist, quantum computing expert and a founder of IonQ, a premier quantum computing company, which is in the process of going public.
Monroe's appointment represents the kind of synergy Gilhuly believes is vital for Duke's future.
"I'm a big believer in fostering an effective entrepreneurial ecosystem that has the potential to pay great dividends in terms of commercialization as well as creating opportunities for Duke graduates," Gilhuly says. "I would like to see that ecosystem, where interesting companies are being formed, continue to develop in the Research Triangle. Duke plays a vital role in this as do its partnerships with other research institutions in the region. I want our fund to help fertilize and develop that ecosystem."
A founding partner of Sageview Capital, LP, an investment firm that provides growth capital to small and mid-sized technology companies, Gilhuly graduated from Duke magna cum laude with a degree in history and economics. He was elected to Duke's board of trustees in 2013. He is also the chairman of the Duke Management Company.
By Bridgette A. Lacy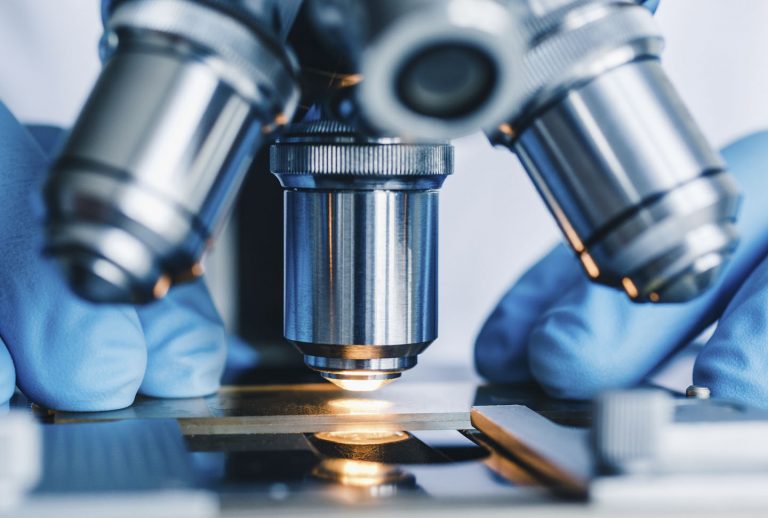 The future of Duke Science and Technology begins with you
Duke Science and Technology is one of Duke's biggest priorities. Your investment in our researchers, our students and our work will have exponential impact on society and our world.