Making science and technology an "evergreen philanthropic priority" at Duke
New Duke Discovery Fund, bolstered by an anonymous $1.6 million-gift, will provide rare flexible funding for sciences
As Duke heads into its second century, the university wants to elevate its long-standing excellence in the sciences with a historic fundraising effort designed to support, attract and retain top faculty. Duke Science and Technology (DST) is that signature effort.
And a transformative feature of DST is the newly created Duke Discovery Fund.
That's because it is designed to become a source of flexible funding, a rarity at most research universities. With the fund's creation, science and technology at Duke becomes an evergreen philanthropic priority.
"The Duke Discovery Fund gives us a leg up on the science and technology initiative," says Duke Provost Sally Kornbluth. "We often have access to restricted funds, but this kind of flexible funding for the sciences is rare and allows us to take quick action to keep things moving forward."
Inspired by this vision, a double-Duke couple recently directed an anonymous gift of $1.6 million to establish the Duke Discovery Fund in earnest. The donors' total commitment of $2 million was their largest to Duke to date and included $400,000 directed to the Duke Annual Fund.
The fund's flexibility is key to DST's success. Recruiting top scientists is a highly competitive and expensive endeavor and typically requires the resources to hire not just one person, but a whole team of people with whom that top scientist may already be working. That team needs tools, lab space and their own research funding.
A set of established thematic areas of faculty hiring will populate the Duke Discovery Fund portfolio— these are Computing, Materials Science and Resilience: Body and the Brain. These themes will guide the prioritization of the fund's use but still allow for the flexibility that is so vital to retaining and recruiting top faculty.
"This initial gift reflects the fact that our donors are confident that we will use these flexible funds in a smart and directed way to drive scientific discovery ahead," says Kornbluth.
Additional gifts from other alumni and donors will be added to the Discovery Fund to maximize the overall impact of the fund with a total target of $100 million by 2030.
The donors see their gift as a way of supporting the sciences and making STEM more accessible and interesting for all students, no matter their major. Those educators and mentors strengthen the student experience at Duke, they say.
Duke's culture, Kornbluth says, is such that even senior scientists teach, mentor and advise undergraduates in the classroom and in the lab, giving the university a competitive advantage in attracting great faculty and great students. So, supporting faculty scientists at Duke through the Duke Discovery Fund has a broad impact not only on research but also education.
The donors agree: "Our view is that the sciences and computing, no matter where you are at Duke… that needs to be the foundation. Everyone needs to have that for the jobs of the future."
By Bridgette A. Lacy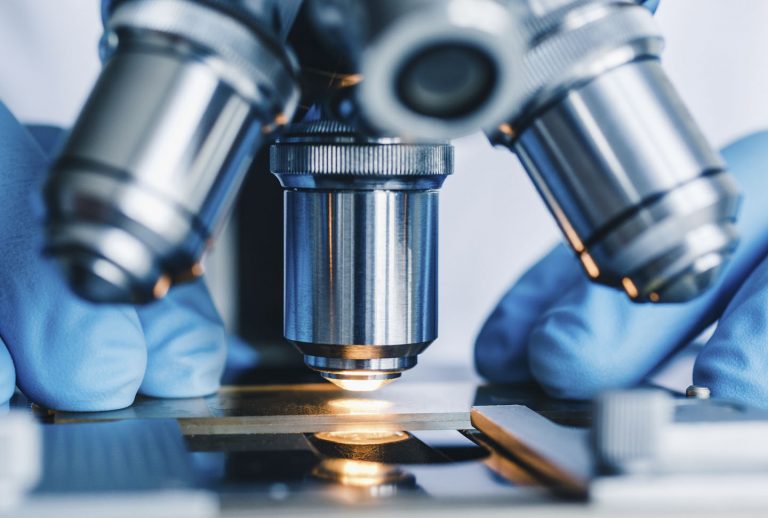 The future of Duke Science and Technology begins with you
Duke Science and Technology is one of Duke's biggest priorities. Your investment in our researchers, our students and our work will have exponential impact on society and our world.